Regular price
$135.31 USD
Regular price
Sale price
$135.31 USD
Unit price
per
Sale
Sold out
Liquid Metal is used to create genuine metal coatings that look, react and feel just like real sheets of steel, iron, copper etc. All of our metal powders are genuine and can receive stains, patina and oxidations etc and are applied with a revolutionary and proprietary binder technology that allows for easy application via Venetian plaster trowels without the need for any sanding to produce shine. Our proprietary water based burnishing binder will allow for the liquid metal plaster to burnish like our other Venetian Plasters and polish to a glass shine. This can save 100s of hours of sanding trying to produce a shine and allows you to apply large amounts of our product finishing projects quickly and with better results.
 Designed for interior surfaces. Not recommended for floors or countertops. In the future some metals may be recommended for Microcement shower topcoats which are in the works.
 Do not use Zinc around very warm surfaces like a wood burning or non zero clearance fireplace as it has a very low burning temperature compared to our others.
 We do not offer Aluminum as it reacts under certain conditions with our binder and water to produce aluminum hydroxide and cannot be stable for more than a few days once mixed. Aluminum is also very soft and not an ideal coating in our eyes.
 Liquid Metal comes as a two-component kit, with one component containing the metal powder, and a second component containing the binder with our ultra performance proprietary blend of binders, rheology agents, and polishing compounds. The Liquid metal mixture is water variable, and allows you to add water after adding the binder to the metal powder to create a thinner or thicker mix depending on application style.
Share
View full details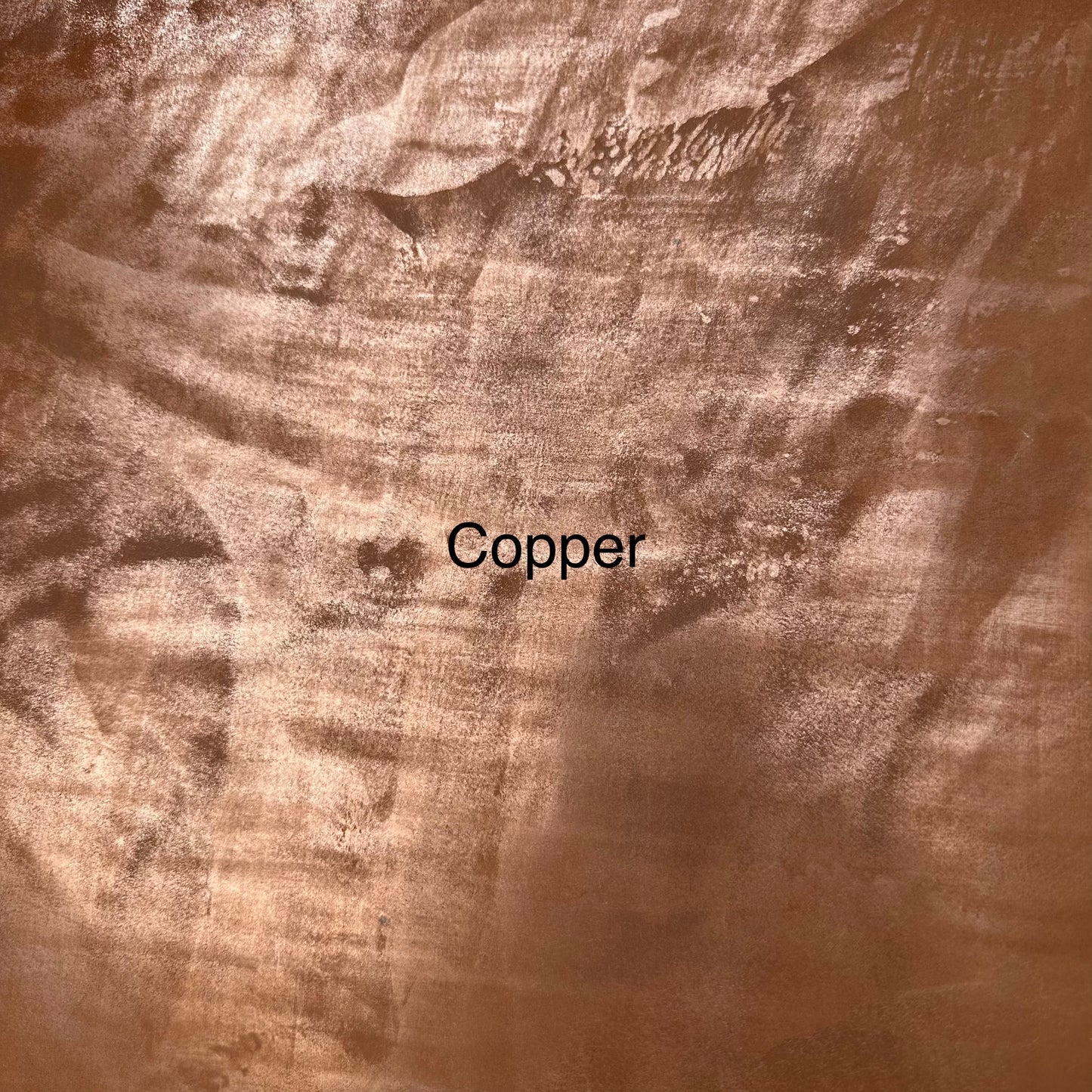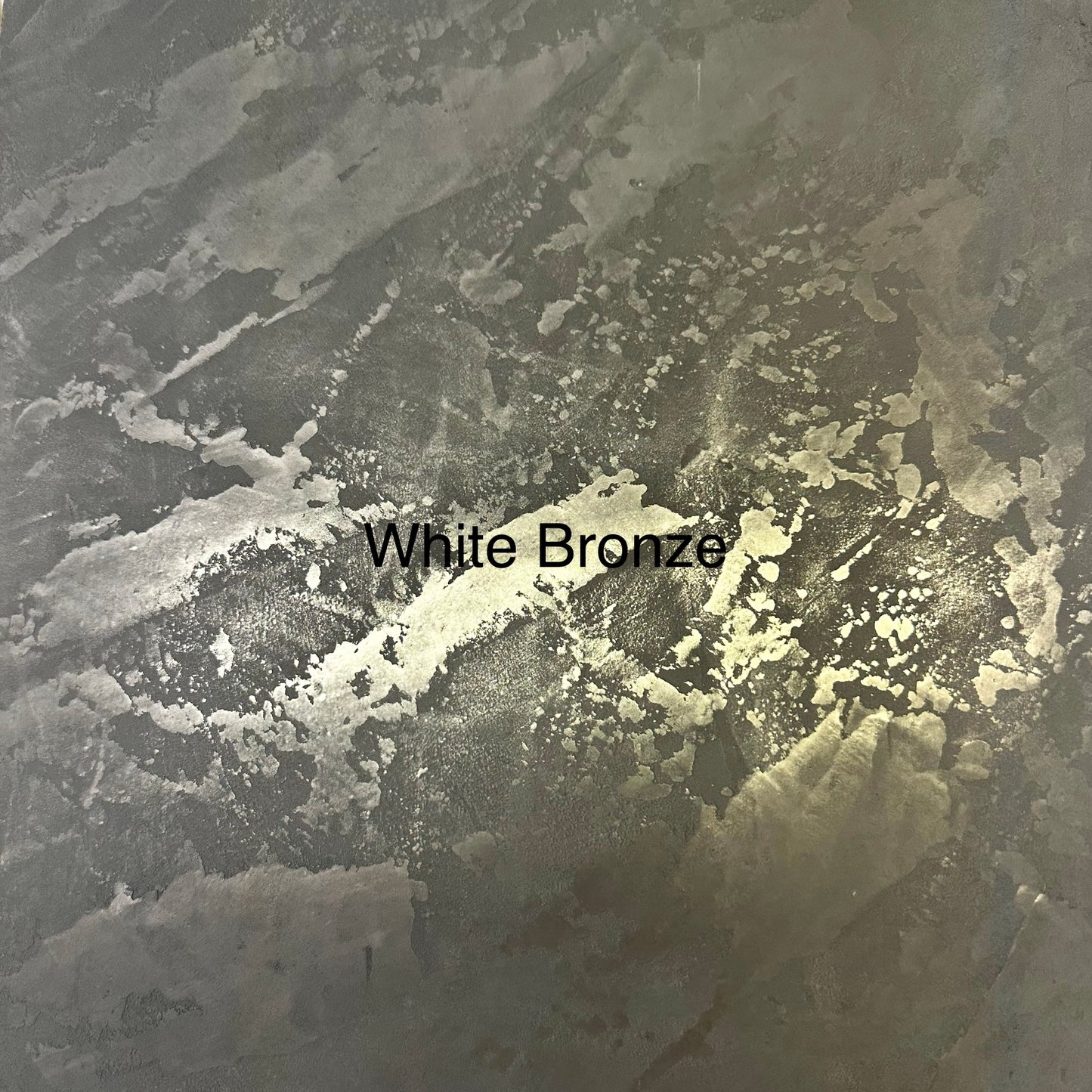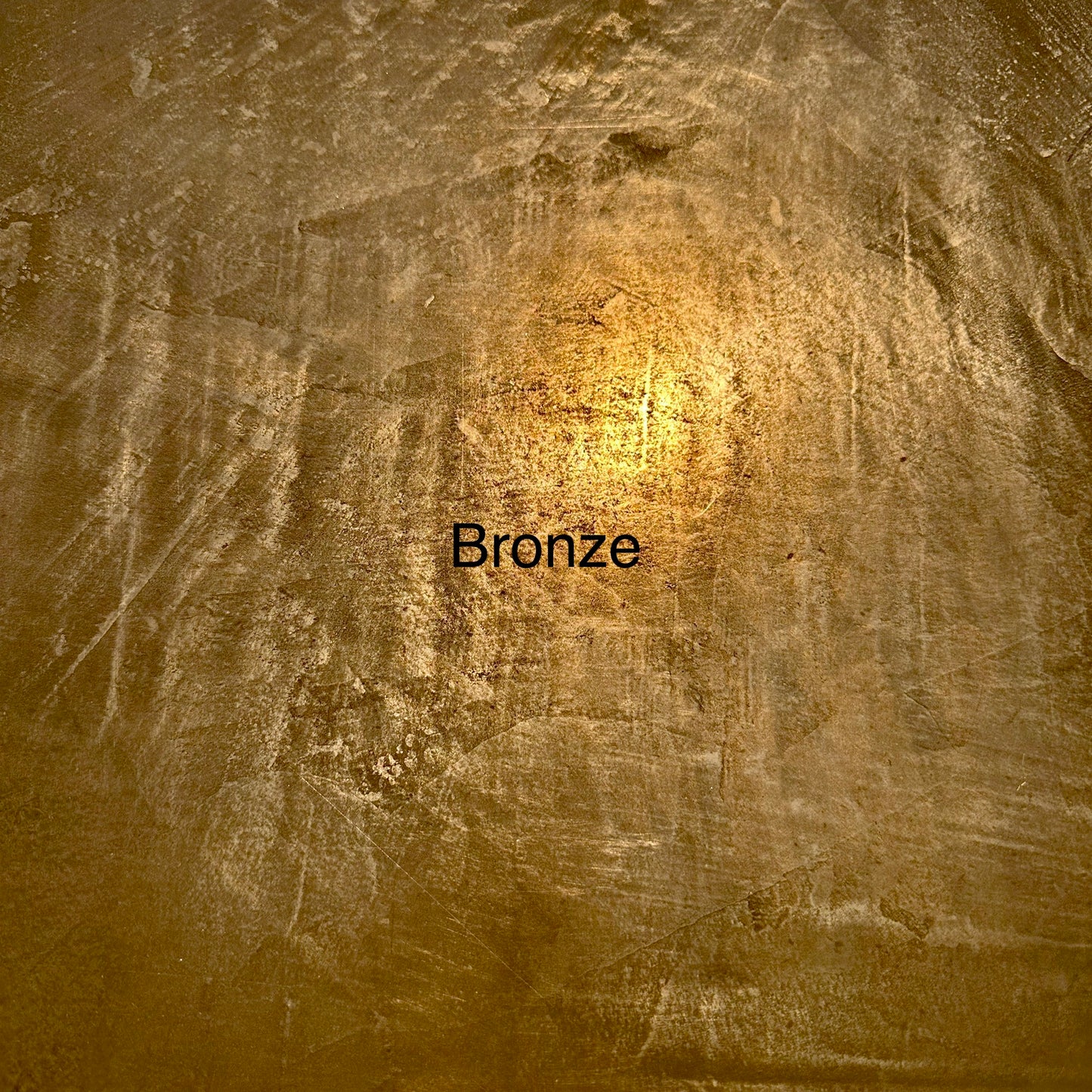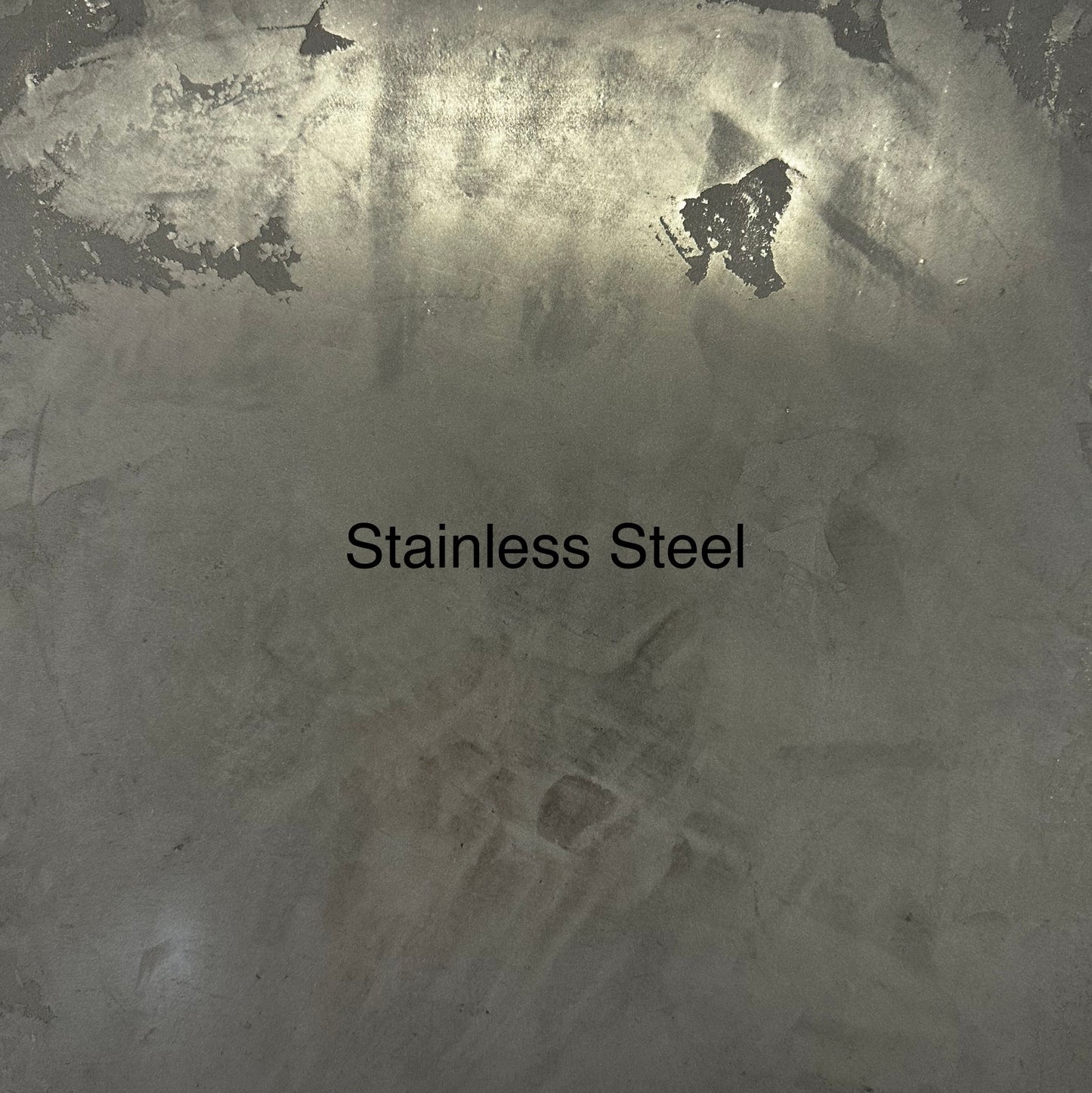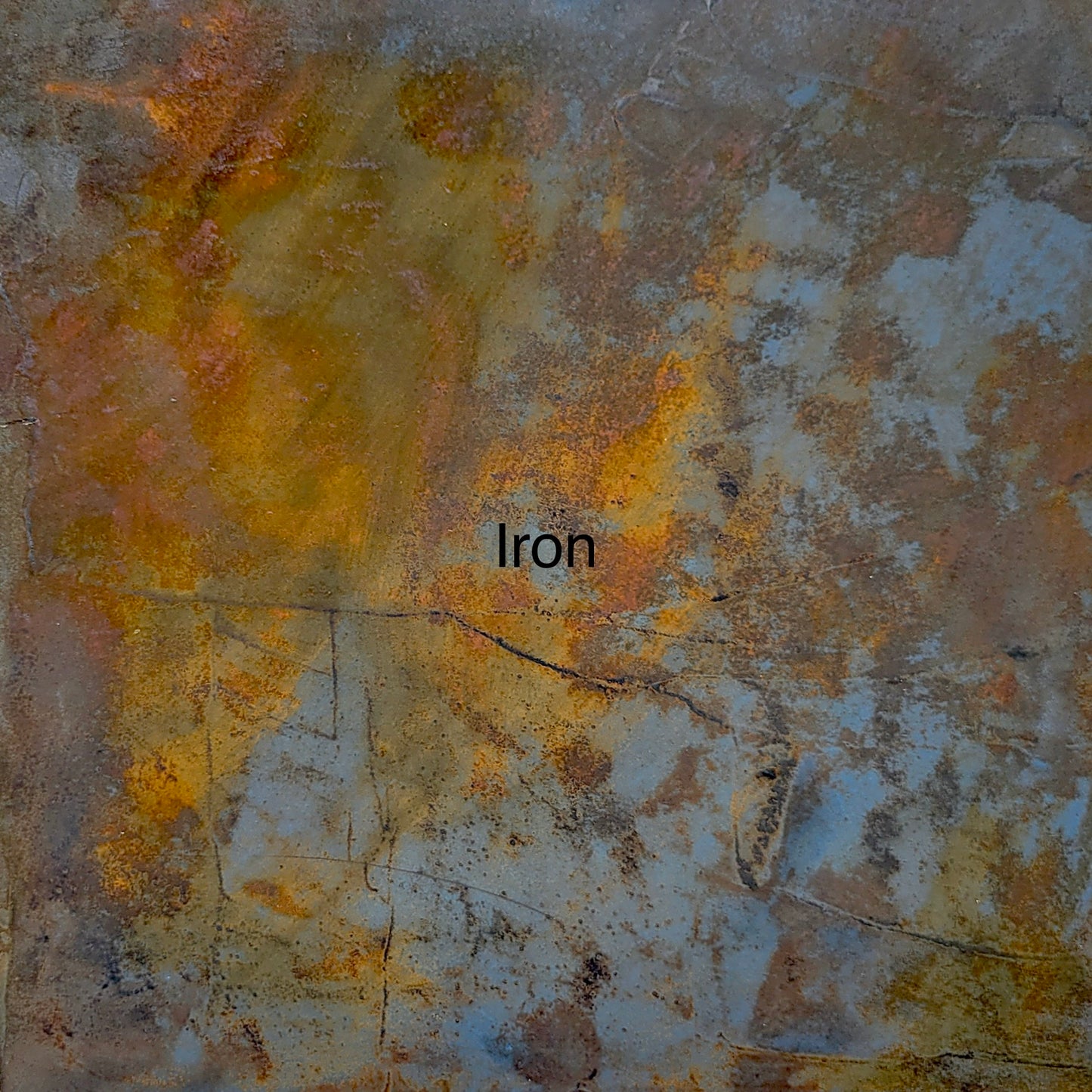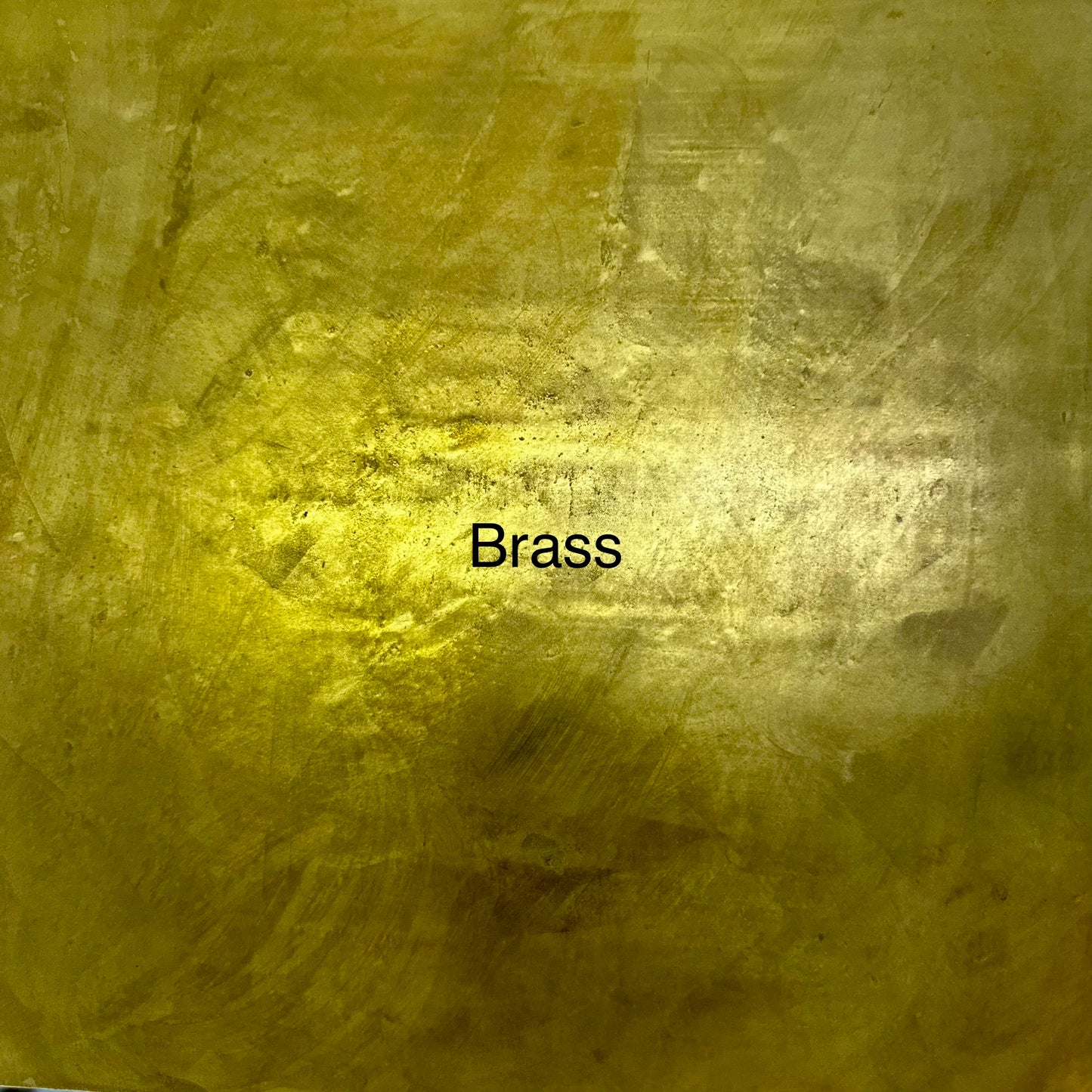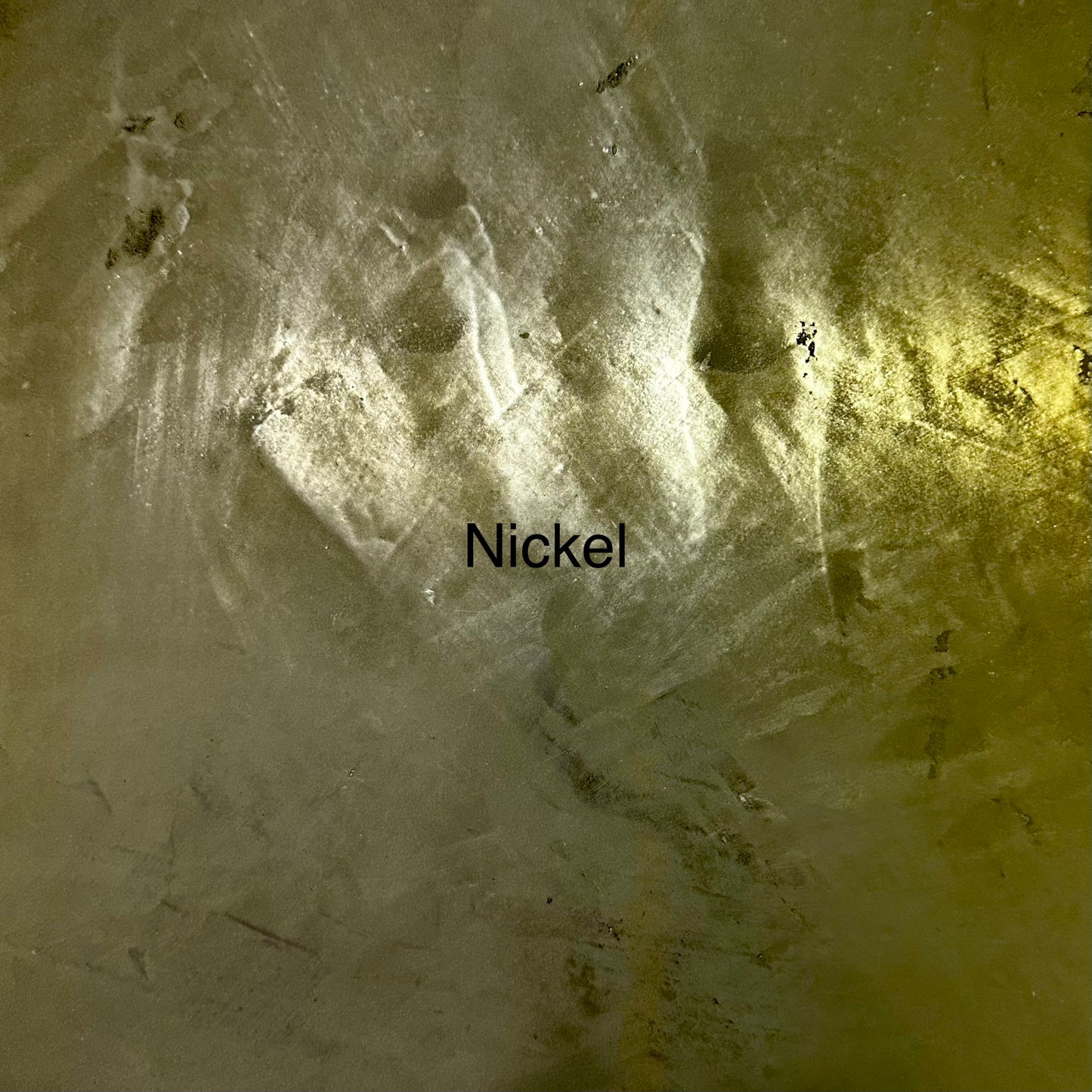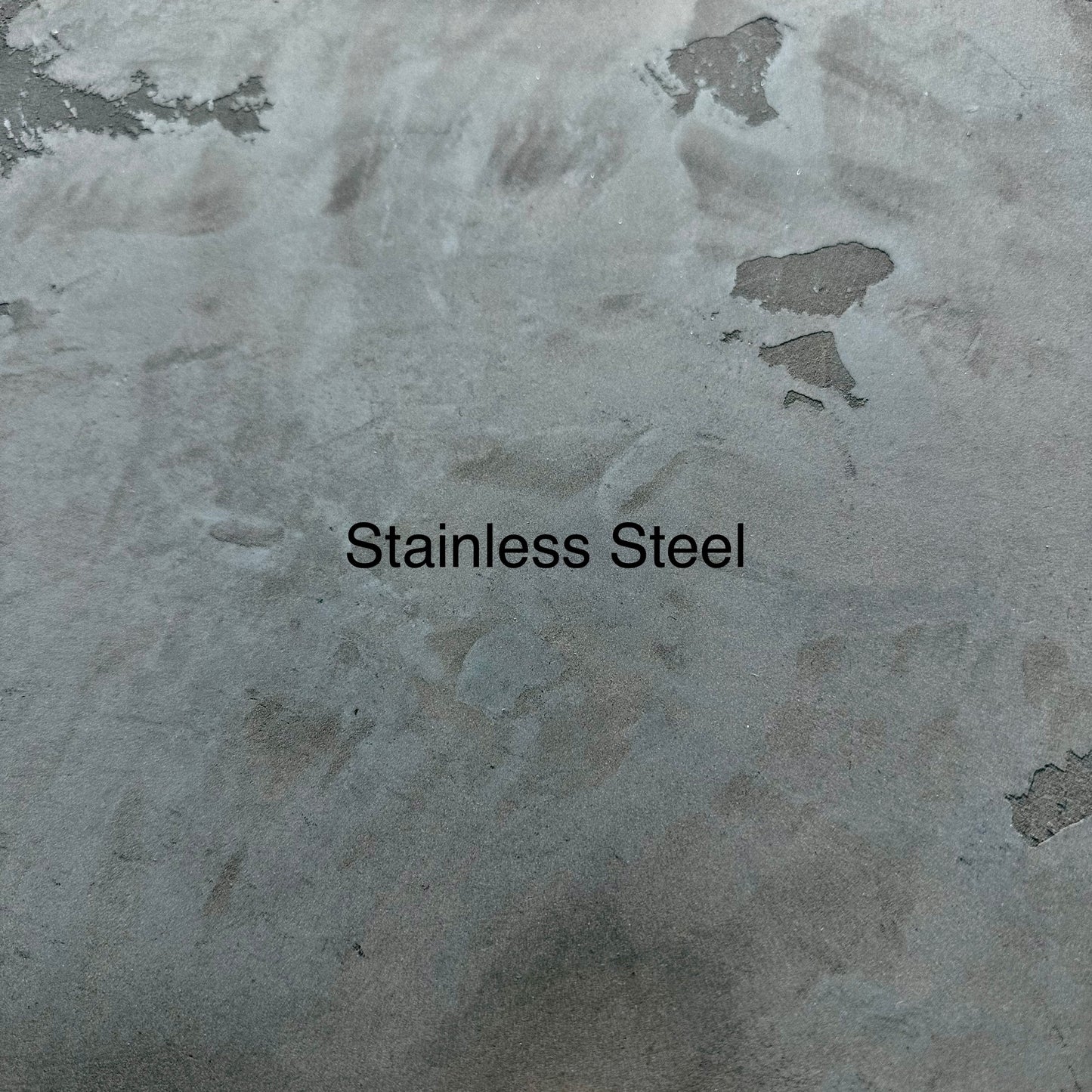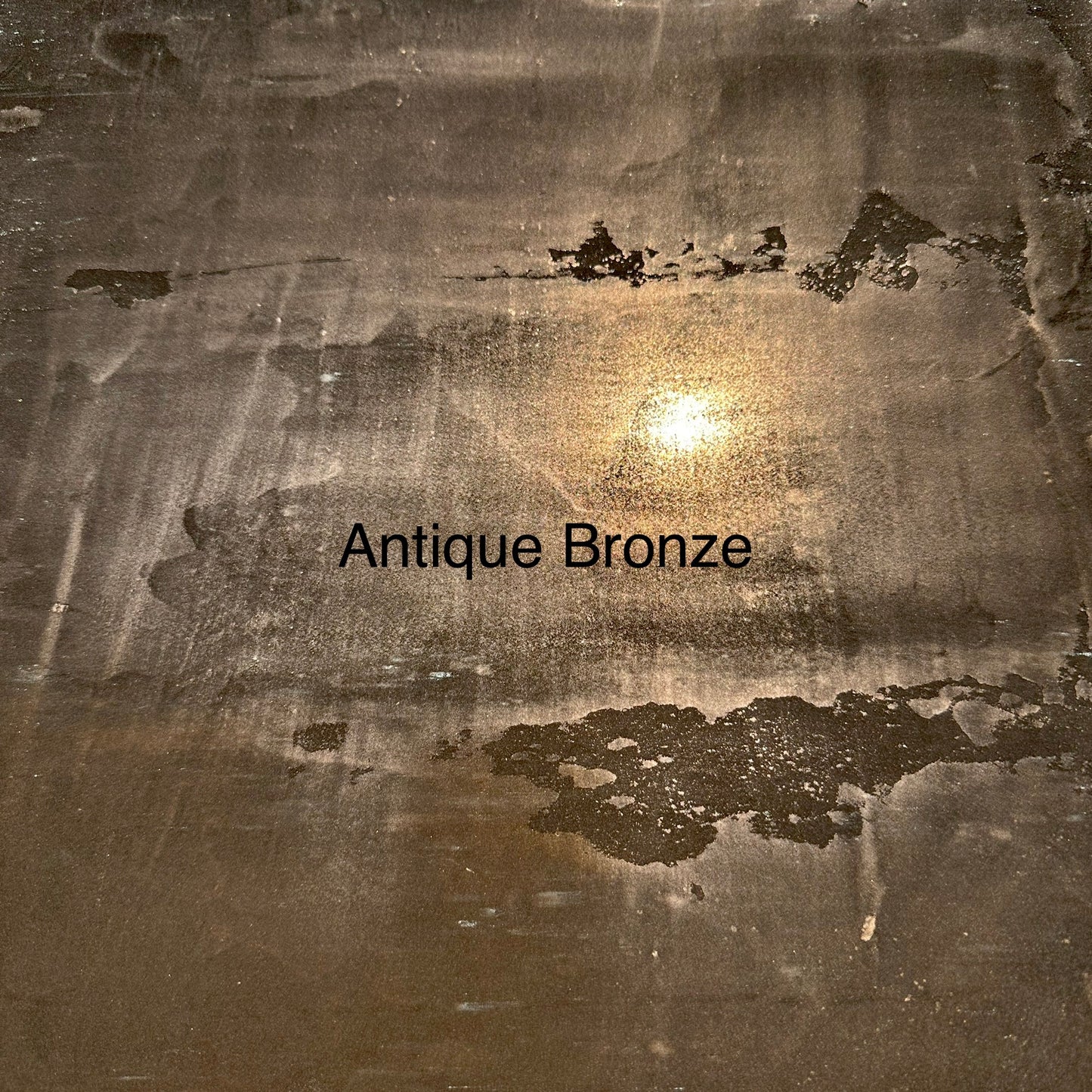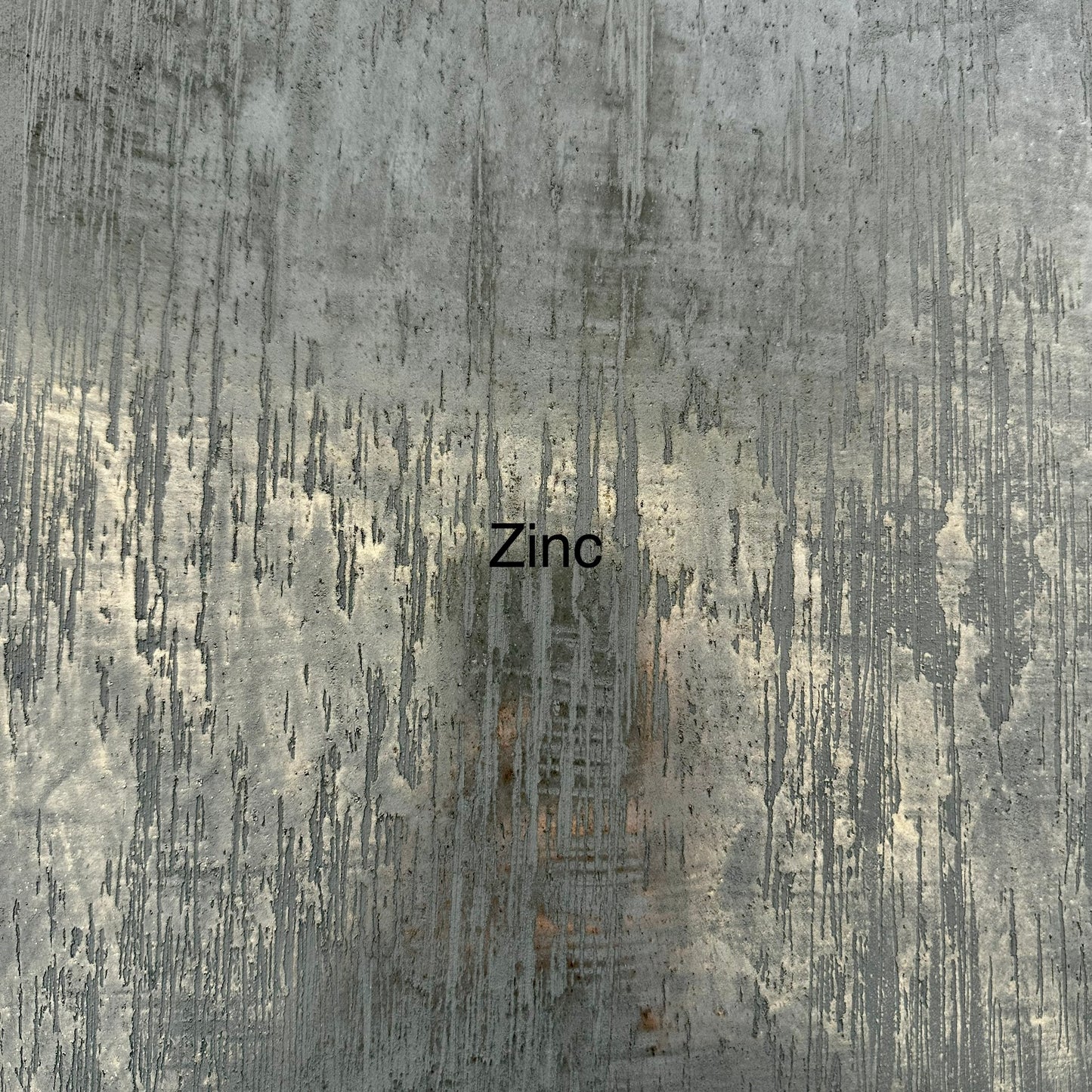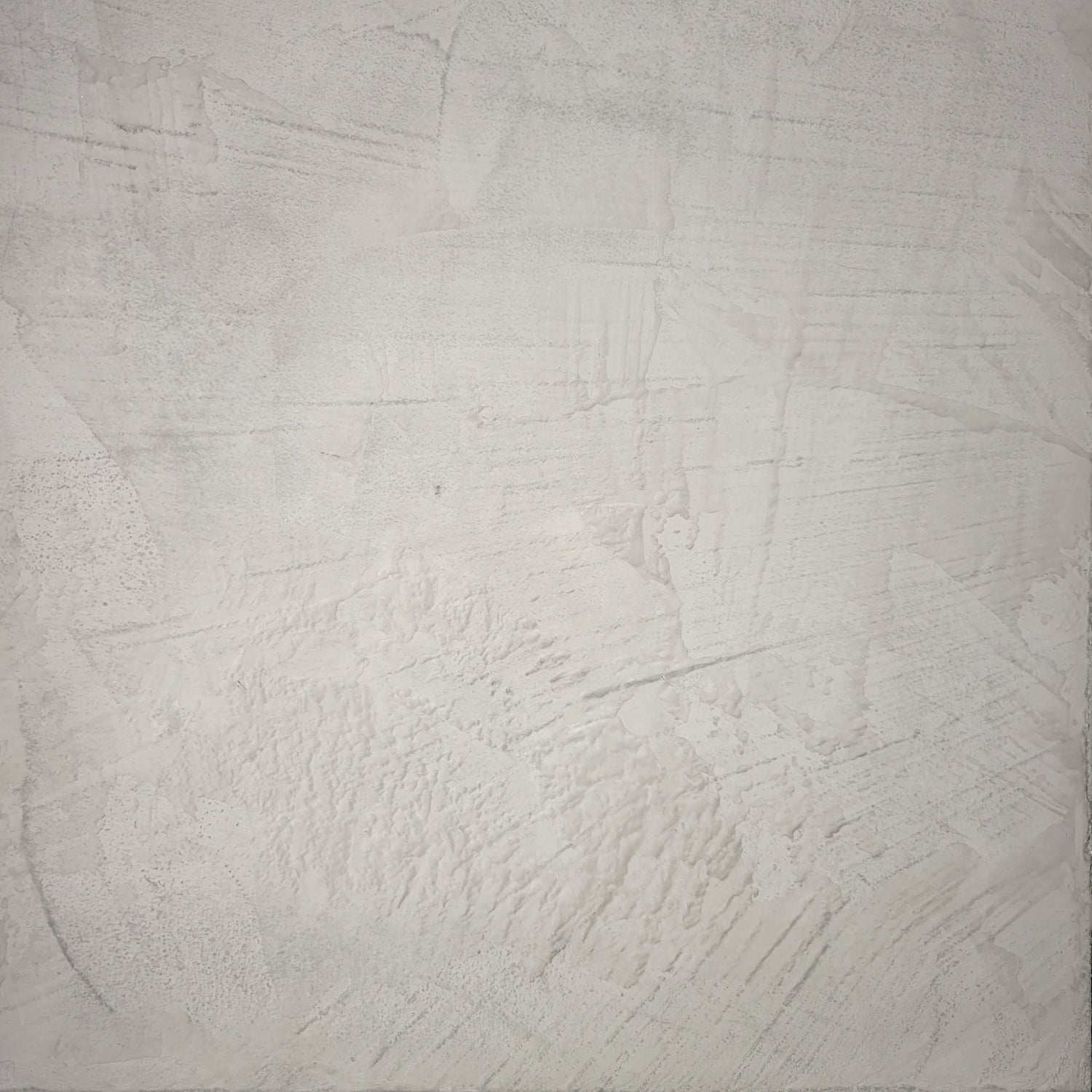 Microcement Synergy
Introducing our newest Microcement coating that is waterproof, ultra durable and razor thin producing smooth mottled surfaces similar to Venetian plaster. This microcement can be used on floors, walls, countertops, showers etc and represents the latest in decorative coating technologies.
Microcement Synergy applies over at least one layer of our microcement floor fine or one layer of Microcement fine / x-fine Wall and Shower.
Shipping

All prices do not include shipping and handling fees. If you require a special shipment, larger shipments of freight, and or faster services, please call or email with your specific requests. Shopify will calculate shipping at the end of your checkout process.  

All orders usually ship within 2 days to 2 weeks depending on the size of the order and the availability of local raw materials, and will typically be received 2-7 business days after dispatch depending on location. Weekends and holidays are not included in transit times. Call or email for larger orders or for alternate and expedited shipping options. 

5 Star Finishes Ltd is not responsible for shipping delays, frozen packages during the winter months, damaged goods or lost packages. Credit for shipping charges will only be granted when we receive credit from our shipping company which can range from 7-21 days after incident. Frozen goods are not covered by shipping companies

All goods that can freeze should be shipped via overnight services with Fedex to greatly reduce the risks. 

Canadian made plaster with local ingredients made in beautiful British Columbia.

We are an artisan company and make all our products from scratch and custom for every order.

We ask for you to place your orders 1 to 2 weeks in advance to ensure we have time to process them. For larger orders please write to enquire on lead times first. Most smaller orders are processed and shipped within a few days.

Please do not come to our Still Creek address as we do not have a showroom or open warehouse for customers. Pick-up services are not available but we do offer our local delivery for a flat fee of $50.